Through our recruitment efforts, we have reached 30 members! And it appears we are still growing!
Welcome our newest member Tafflad: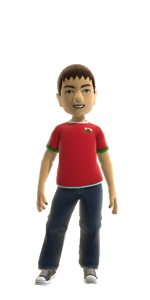 This is super exciting. Each night we are running at least 2 6 person teams. Having this many teams running every night will make it a lot easier to capture nodes in clan wars.
Before lilerm8302 joined this clan, we had all but given up on online gaming. It was pretty demoralizing to login and see 0 people playing the game. Now we consistently have 10+ people to play with. This really helps to make something you enjoy doing even better.
I am thankful that we found this group, and I look forward to more COD, and beyond (:cough: Titanfall :cough:).