Hey guys & gals,
I've figured out how to get the Call of Duty: Ghost App to work on iPhone 4s...not sure if it's applicable to all of the iPhones or not.  Give it a try and let us know which phone you are using, etc.
Step One:
Install app.
Step Two:
CLICK ON "Create Account" first, even if you already have an account.  
Step Three:
Click on "Link with Xbox Live".
Step Four:
Sign in using your Xbox Live Account information.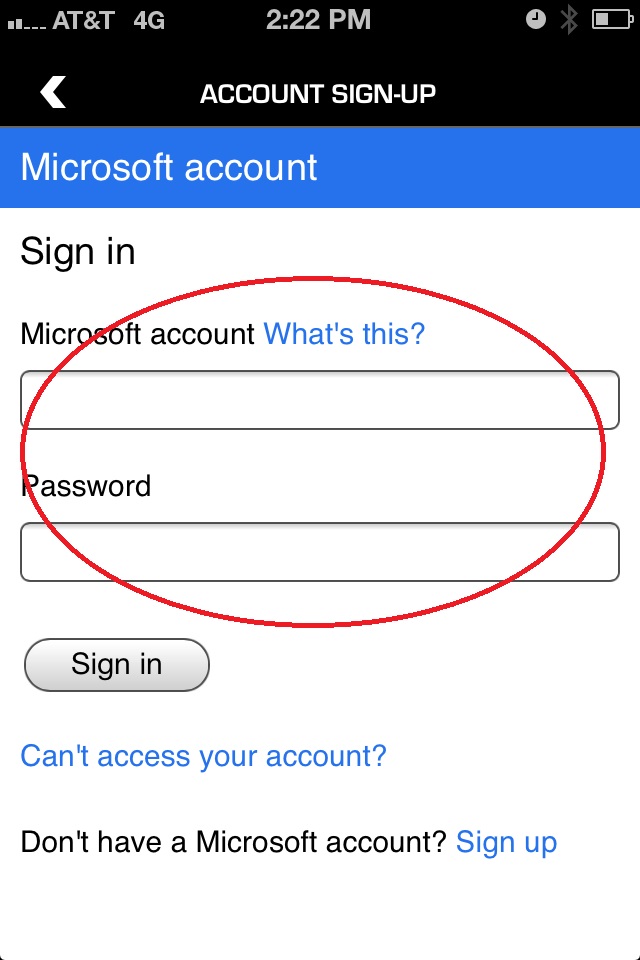 This may take a few seconds to load, etc.  You'll need to accept the clan chats terms of service.  App should be working after that!
Let me know if this works for you or not.